No lame April fools jokes here, Nintendo got right to the point with the news they announced at this 45 minute long conference. With that said, lets talk about all news that came out today.
First, we need to get out of the way that there was no Zelda or Star Fox. Zelda was unfortunately pushed back to 2016, and there's still been no word on Star Fox. Hopefully we get some Star Fox news at E3, as Nintendo has already said Zelda will not be there.
Mewtwo is coming to Super Smash Bros on April 28th for $3.99, $4.99 if you want him on both Wii U and 3ds. If you have both Smash games registered on Club Nintendo then you will be receiving a code to download him free on April 15th! Nice.
Lucas returns to Smash. He's been given a release date of June, but still no price. This gives us hope that more characters will be returning.
There's a Super Smash Bros fighter ballot! Nintendo is asking for feedback on which Nintendo character should appear next in Smash. All you have to do is go here and say what character you want, what game they're from, and why they should be in SSB. I will personally be voting for Cooking Mama.
Amiibos! More amiibos are on their way! Much to Jerz's dismay, and his kids delight.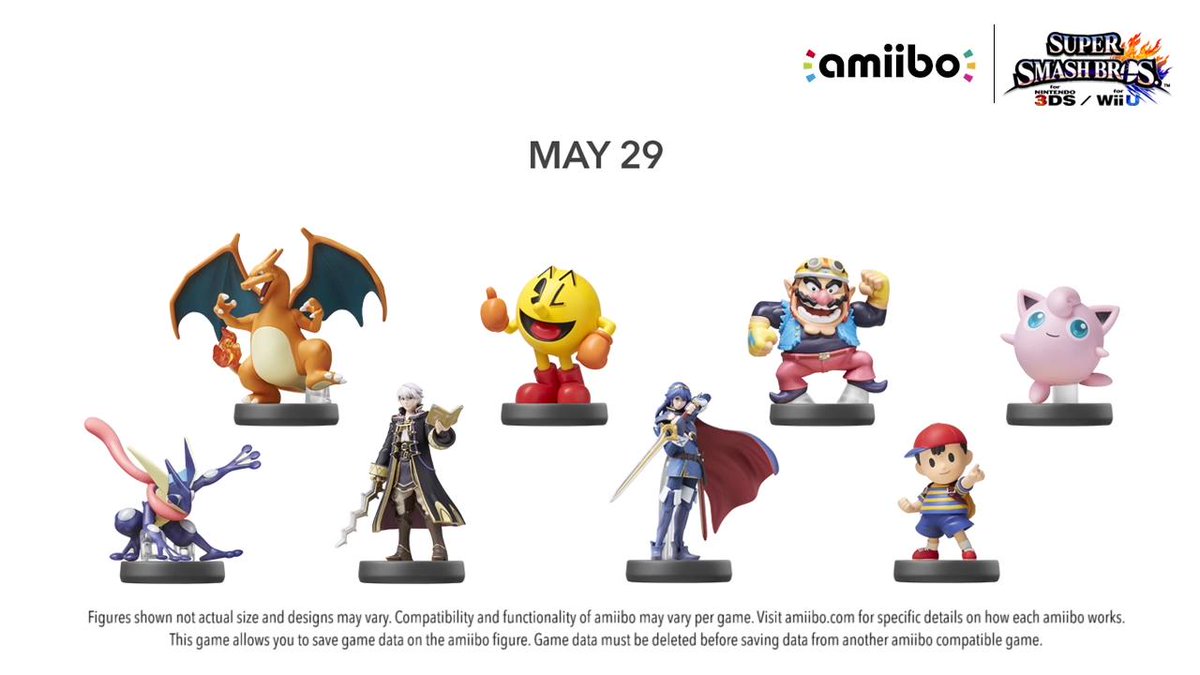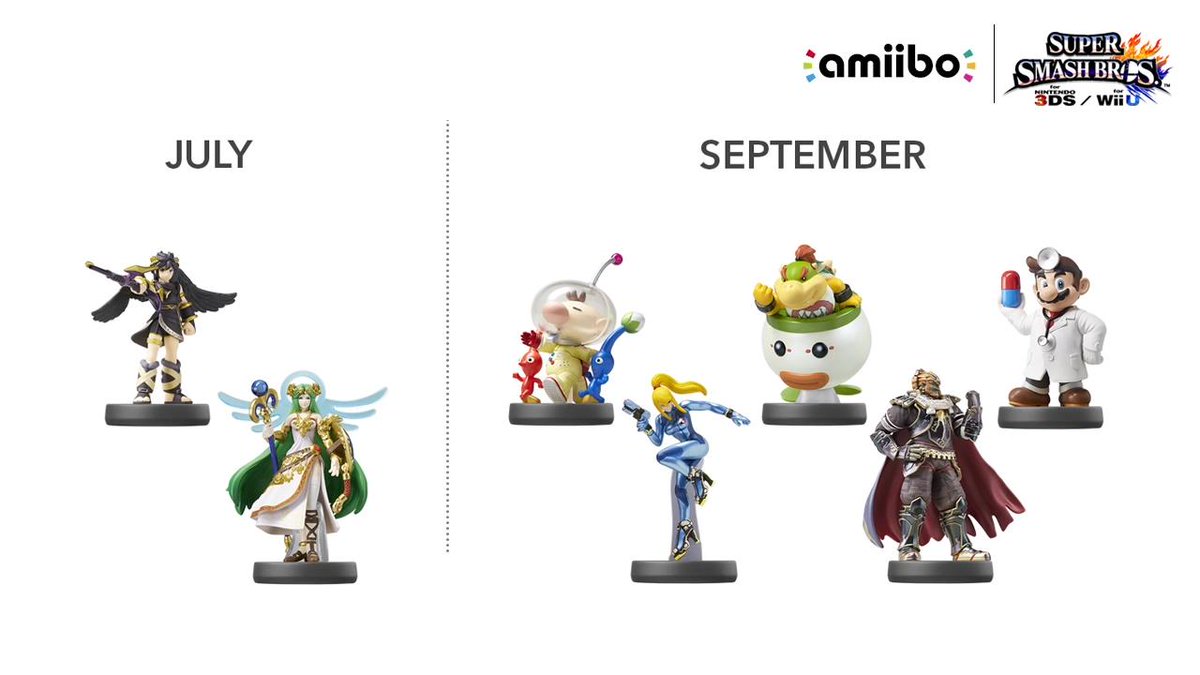 A word of advice if you're looking to buy amiibos: pre-order them now. A majority of amiibos become very hard to find quickly, and if you're too late they end up costing way more than expected online. So get those pre-orders going while you can. Pre-orders will be available at Gamestop today. It looks like Nintendo isn't going to just stop at SSB. As they've mentioned before, Amiibos work on Hyrule Warriors, Mario Kart 8, and various games to be announced if you have the New Nintendo 3DS. Coming this fall….
Even Nintendo's newest project, Splatoon is coming out with a line of amiibos coming May 29th.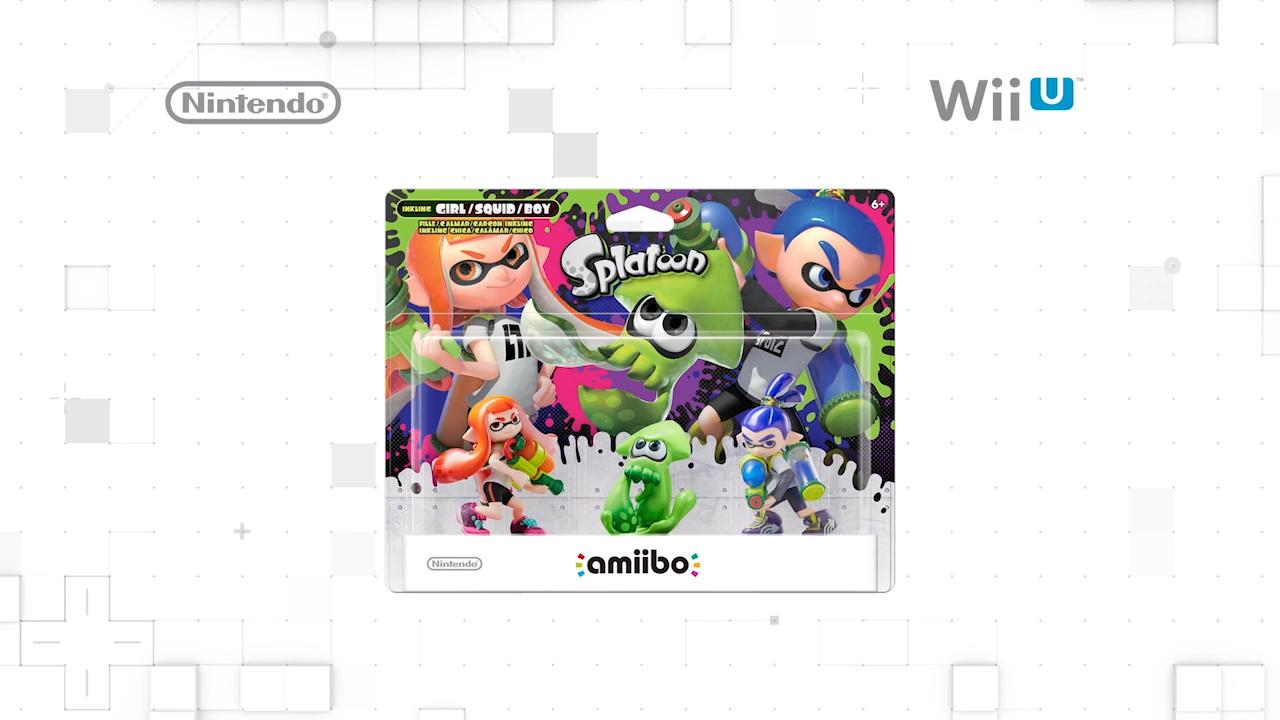 There were more gameplay videos for Splatoon. The game looks promising, but now its all up to the community to support it. Splatoon is scheduled to release on May 29th.
Nintendo 64 & Nintendo DS games are coming to the Wii U Virtual Console. Available right after the Nintendo Direct are Super Mario 64 and Yoshi's Island DS.
Attack On Titan is coming to the 3DS in North America and Europe. It will have 4 player local or online co-op play. It will be available digitally in May.
The long awaited Shin Megami Tensei X Fire Emblem was announced. It looks great, but there still isn't a lot of info about whats going on. Fans are just excited to know that the game is still in the works. Hopefully we get more word at E3.
New Fire Emblem! The SRPG series is releasing another entry for the 3DS. Make your own character and choose from the branching paths ahead. One side will be more for the beginner and casual player, while the other side will be geared towards the traditional and more challenging parts. Fire Emblem will be out sometime in 2016.
Fatal Frame Wii U is coming to the US. The latest entry in the survival horror franchise looks to make perfect use of the Wii U gamepad and is looking to scare the crap out of you. No real release date yet, but i cannot wait!
Nintendo is getting a whole line of indie games on the way.They Include Adventures of Pip, Octodad, Don't Starve, and many more.
The new update for Codename: Steam is on the way which will speed up enemy turns. Awesome, speed up the gameplay.
2 new streetpass games, as well as a streetpass premium are coming to 3DS.
A new amiibo card game is coming to the 3DS starring Animal Crossing. Its your job to decorate their homes. Sounds…..riveting. We'll see how this goes, but Animal Crossing does have a very loyal fanbase.
Pokemon Rumble World is coming to 3DS for free. After the success of Pokemon Shuffle, NIntendo decided to double up. Pokemon Rumble World will be coming soon.
Finally, the 2nd set of Mario Kart 8 DLC is coming out sooner than announced. Instead of the May date that we were told back in the fall, the DLC will come out on April 23rd. Along with the DLC is another update to MK8 that will add 200cc free to the game. 200cc, take that in for a moment. Now think about how many more BS ways to lose this game there will be as everyone will have blue shells and you'll be stuck with banana peels. Great times!
Thats all for this Nintendo Direct. What did you like? What did you dislike? What are you most excited for? What amiibos are you buying and why is it all the yarn Yoshis?